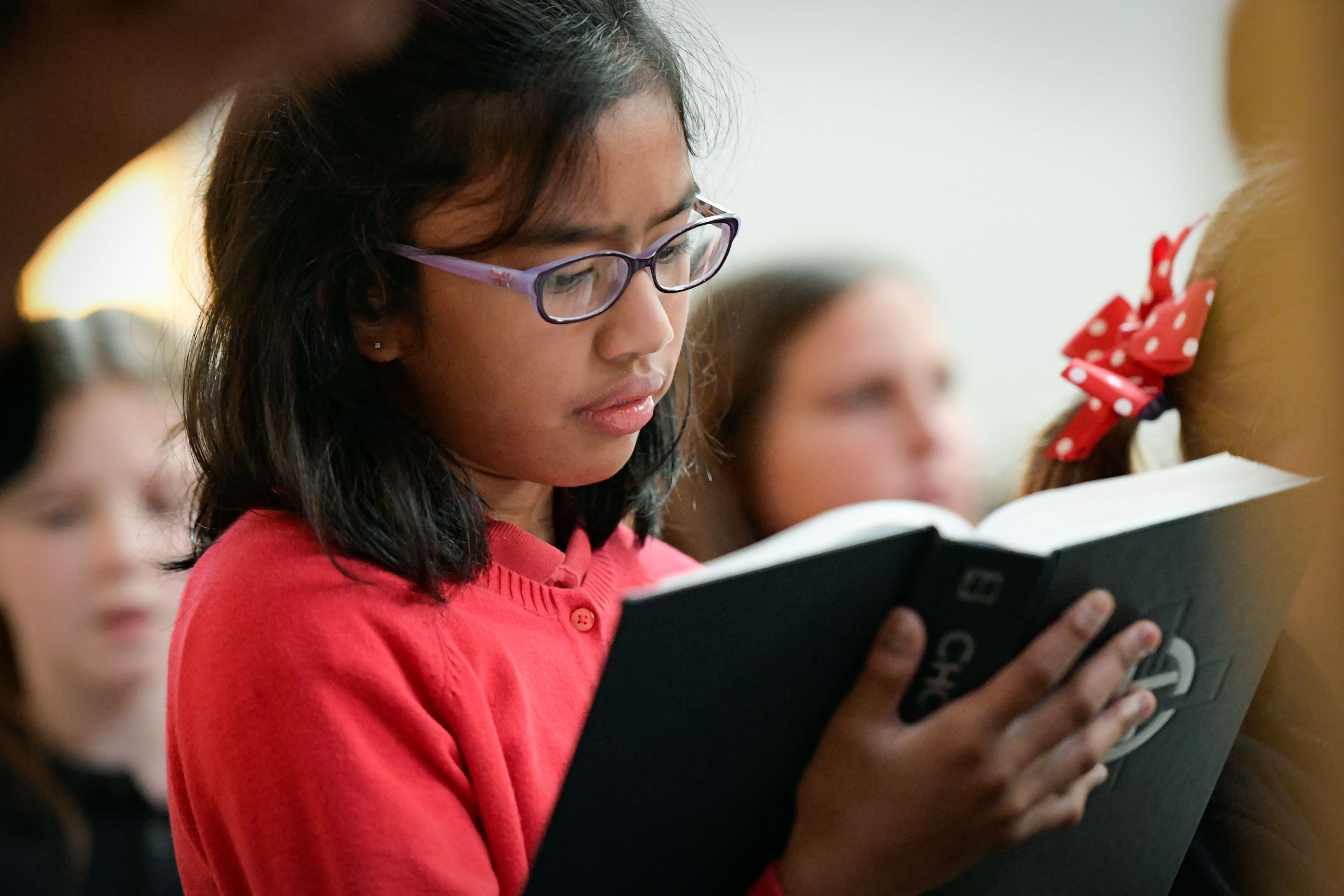 Why do we sing?
At Holy Spirit, we make known the love of God and the beauty of God's creation through song, learned from many cultures and faith traditions.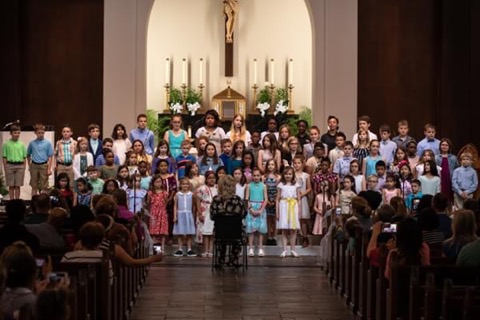 Holy Spirit singers are ministers of music. We aspire to teach, to learn, to inspire and to lead our school masses while cooperating with our parishes through our work as liturgical ministers.
Three choir levels are offered under the direction of Anne McClendon. Our "Young Voices" group features grades 1-3, "Singers" for grades 4-6 and our liturgical choir for grades 7-12.
In the upper grades, our singers have the opportunity to compete in state run choral festivals and honor choir opportunities.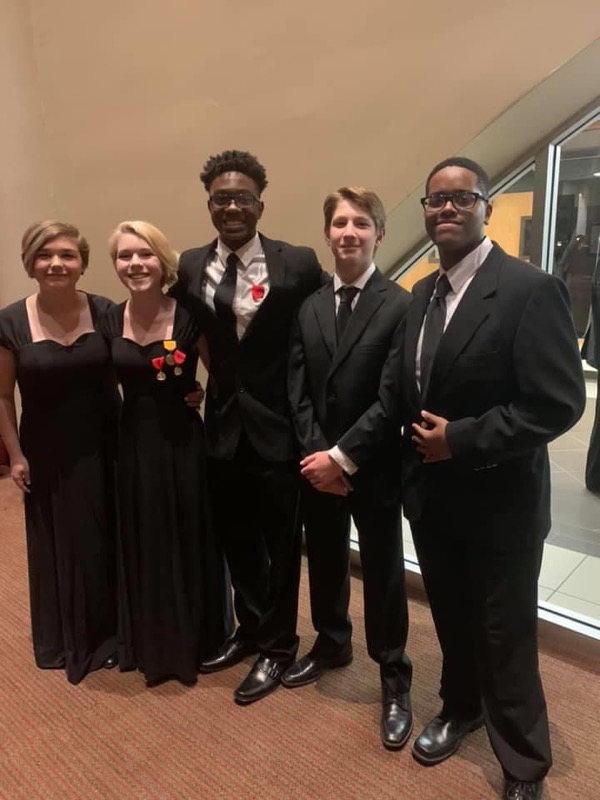 Meeting Times:
Grades 1-3 meet Tuesdays from 3-3:45pm
Grades 4-6 meet Wednesdays from 2:40-3:15pm
Liturgical Choir meets weekly 30 minutes prior to mass.