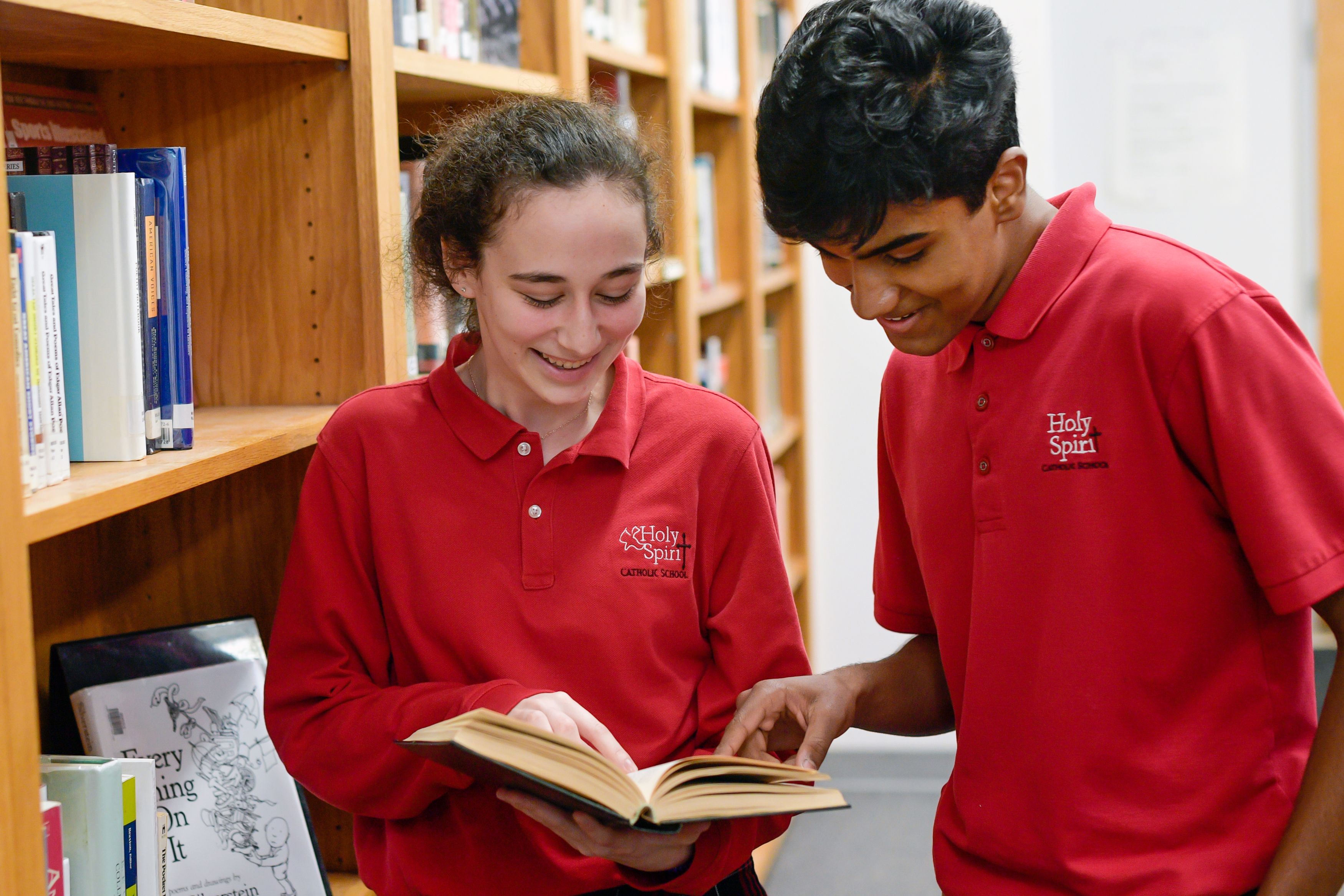 The High School serves students from 7th through 12th grade. Our students work very hard to meet the academic demands of the diocesan curriculum while participating in athletics, fine arts programs, and community and civic organizations. The curriculum is designed for college preparation. In addition to college preparatory classes, students make take honors classes as well as Advanced Placement courses. Our High School is officially an iPad One-to-One school. Every student (grades 7-12) is issued a school managed iPad Air 2.
Holy Spirit High School works with parents to provide students with a nurturing environment while they mature spiritually, academically, physically, emotionally and socially.
The core academic programs are geared toward college-bound students. In addition, small class sizes and tutoring help ensure the success of every student. Holy Spirit students experience multiple opportunities that enable them to achieve their fullest potential. Foreign language is introduced through instruction in Spanish classes at the 7th & 8th grade level and continues with options in foreign language at the 9th-12th grade level.
The commitment to a holistic learning process encourages each student to attain a fuller knowledge of the world, of self, and of God. As a Catholic school, Holy Spirit clearly and firmly articulates the moral and doctrinal teachings of the Catholic Church. Emphasis is on the formation of conscience by incorporating Christian values, morals and practices within the daily curriculum and activities. Each student's individual spirituality is acknowledged, thus providing the opportunity for each to grow within his or her own faith.